Corfu Imperial
From here to eternity. A place full of beauty and memories.
Once upon a time there was a magical island named Corfu... Once a favoured retreat for golden-era jetsetters and royalty, like Empress Sissy. Now, an island hideaway on the most exclusive peninsula of Corfu.

At a glance
• Private peninsula with Italianate gardens
• Private coves with 3 sandy beaches
• 281 luxurious sea view guestrooms including suites, dream villas & palazzos with private pools and New Penthouse family suites.
• Luxuriously appointed Lounges
• Library Salon for music & games
• Opulent 'Alkinoos' Lounge Bar
• Nostalgic 'Odysseus' lounges & terraces
• 'Mon Repos' Restaurant with extensive gourmet buffets
• Inspired island cuisine at acclaimed 'Aristos' Restaurant
• 'Nafsika' Poolside Restaurant for casual all-day dining
• 'Yali' Fish Restaurant with spectacular seafront setting


• Beach & Pool Bars
• Resort-style large freshwater pool
• Light-filled indoor pool
• 'Elixir' Beauty Spa
• Sea view meetings & function space with stunning sea views
• Facilities for beach, island & garden events
• 'Charisma' Jewellery, 'Sunstores' holiday shop & boutiques
• Hairdresser
• Day & evening entertainment
• Grecoland children's club with Discovery Adventures. Tasty Corner free kids dining for excellent family vacations.
• Superb watersports & great sports facilities
• Easy accessible mooring for yachts at the luxury hotel in Corfu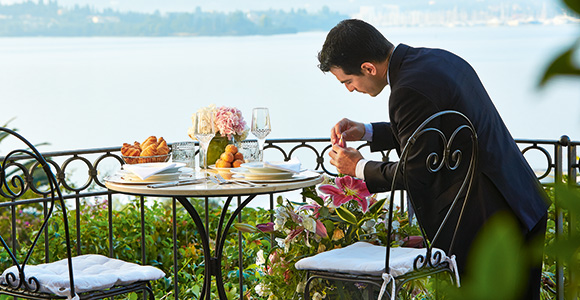 Services
• 24-hour room service
• Multi lingual staff
• Guest Relations Office & Privilege Club services
• Personalised VIP services
• Reception/Concierge services include: Messages, Car Rental / Excursions, Airline information, Bank-Exchange, Credit cards, Porter
• Medical Services; Doctor on call - 24-hour, Chemist 5km, Hospital 12km, Medical centre 8km
• Private dining options






• Special meals upon request
• Dry cleaning/laundry
• Postal services
• Business services - Internet Corner
• FREE Wi-Fi Internet connection
• Private Parking
• Electric club car service
• Newspaper/magazine service
• Baby-sitting service
• Organic products from our Agreco Farm


Famous Class Services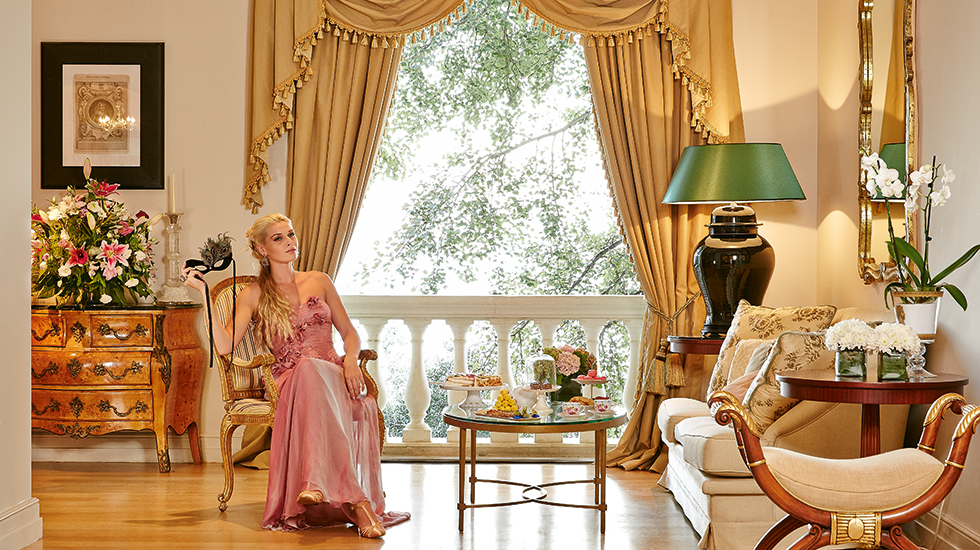 Famous Class is simply like travelling "first-class" at a Grecotel hotel!
READ MORE>
Book Online
or Call +30 26610 88400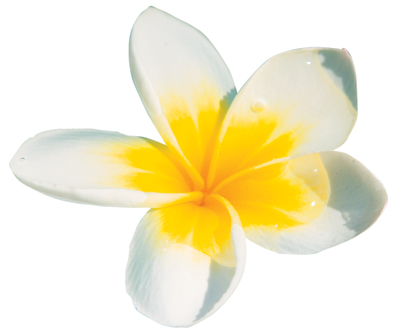 Combine your booking with Spa therapies!
Book your room online and Save up to 30% on the "Imperial Garden Elixir" & "Ancient Spirit Elixir" treatments. For more information please contact the Elixir Beauty Spa: +30 26610 88400 or email: reservations.ci@grecotel.com
---
Corfu Yachting Services
Corfu Imperial yachting services complement yacht owners cruising in the Ionian Sea.
READ MORE
---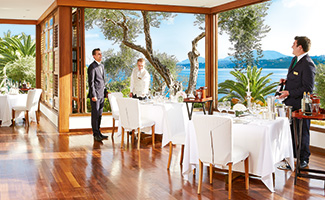 Fine Dining at "Aristos" Restaurant
An a la carte restaurant, named after Greek shipping tycoon Aristotle Onassis. Elegant décor, outstanding service and the NEW lavish menu add up to a dining experience not to be missed.
READ MORE
---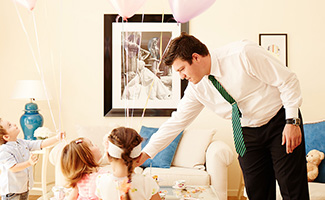 Family Holidays in Corfu
Kids are treated like celebs here, with their own amenities, dining menus, discovery adventures, Grecoland area, welcome gifts and much more!
READ MORE
---
---