Fine Dining in Corfu Imperial Grecotel Exclusive Resort
There are restaurants and then there are Restaurants.
From the extensive verandas overlooking the Ionian Sea embark
on a journey of fine dining in Corfu. Choose between the resort's awarded restaurants and bars with outstanding waterfront locations, the inspiring menus Greek food and exceptional service.

Restaurants & Bars
Special Dining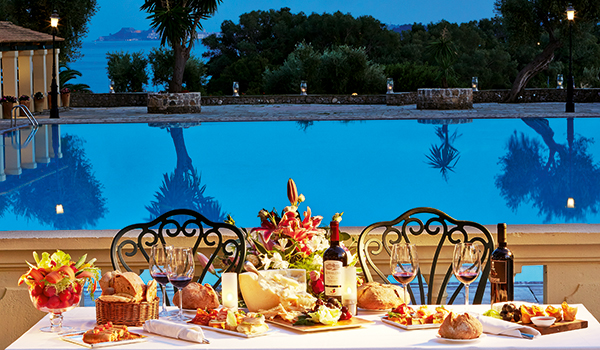 Create and customise your own special dining experience in Corfu Imperial. The choice is only limited by your imagination... Read more>


Book Online
or Call +30 26610 88400
"Greek Breakfast" participation
The Greek Breakfast is an initiative taken by the Hellenic Chamber of Hotels which utilizes and connects the cultural – gastronomic wealth of the country with the Greek hotel business.

---
Yali Restaurant
Dining on the waterfront
Don't you just love the feeling of the sea? An imaginative seafood inspired menu accompanied by champagne, where else? Yali- Ultimate chic sea dining.
READ MORE
---
Fine Dining at "Aristos" Restaurant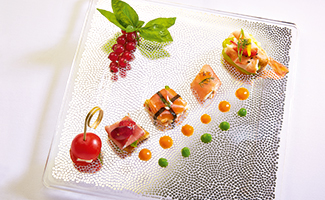 An a la carte restaurant, named after Greek shipping tycoon Aristotle Onassis. Elegant décor, outstanding service and the NEW lavish menu add up to a dining experience not to be missed.
READ MORE
---
Famous Class Guests
Enjoy two complimentary a la carte dinners per week at selected restaurants. (Minimum 7 nights stay)
---
"Kids Go Free" in the Tasty Corner!
From morning to evening, mini buffets offer a constant supply of fresh, tempting food and drinks exclusively for kids.
READ MORE
---