Wedding Holidays in Corfu, Corfu Imperial wedding hotel Corfu

Romance Under The Stars...
From simply the happy couple to the large family event in Corfu, The choice is yours!

Corfu Imperial Grecotel Exclusive Resort will organise a
special wedding ceremony to exchange vows of eternal love
or renew your promises as a couple.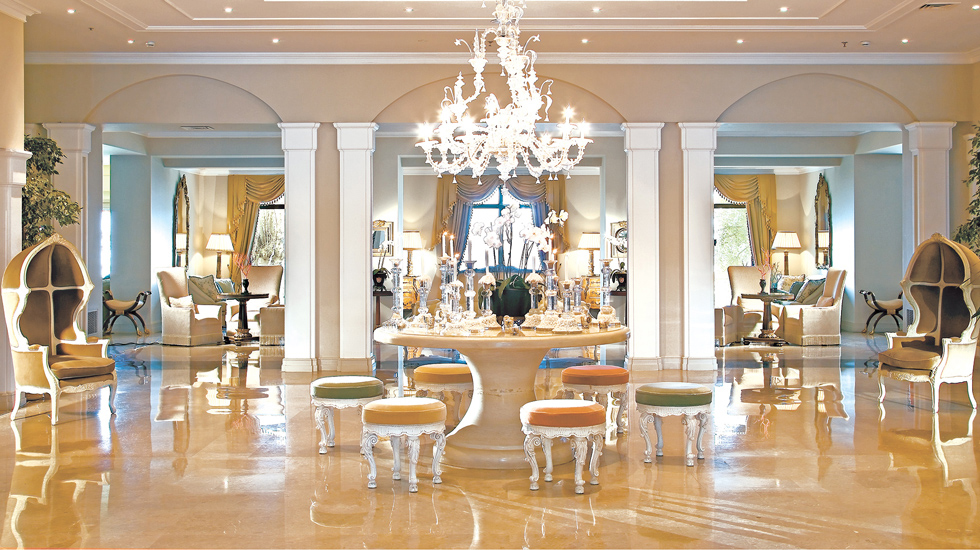 Religio
us Ceremony
Exclusively for Grecotel guests' weddings on the Greek island of Corfu, the nearby Danilia Village is a fairytale setting for a Greek Orthodox wedding in the village's St Eleni chapel – imagine a private village for you and your loved ones to enjoy the 'big day'! Greek Orthodox weddings also take place in the neighbouring church of Ipapanti at Kommeno (1.2 kilometres from the hotel).

Civil Ceremony
Civil Marriages are held at the 'Ionios Vouli' (the old Ionian Parliament) an impressive neoclassical building in Corfu Town. Please contact the hotel for further details.

Note: the costs of organising official weddings in Corfu (paperwork, permissions, ceremonies etc.) are not included in the hotel wedding packages.
Wedding Suggestions
Looking for the wedding of your dreams in Corfu? Leave it to us and relax knowing that no detail has been left to chance for couples celebrating a wedding in this Corfu luxury hotel. Corfu Imperial offers informal wedding and Renewal of Vows options, to make the choice easier. Happy couples are invited to make as many or as few requests as they wish, as private or as extravagant, prior to, or during their stay.
Wedding Packages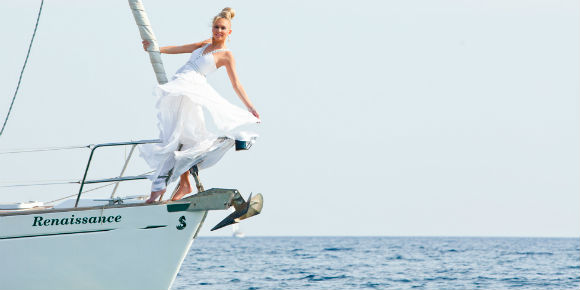 Please note that the wedding options are complete packages and items are not interchangeable. In the event that you decide not to use one of the services, no refund or alternative can be given.

Prices include all local taxes at current rate. All offers are subject to availability.
Make your reservation:
reservations.ci@grecotel.com
Book Online
or Call +30 26610 88400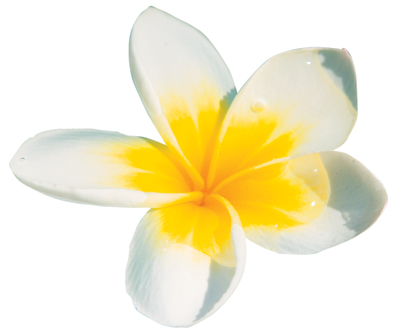 Combine your booking with Spa therapies!
Book your room online and Save up to 20% on the "Imperial Garden Elixir", "Ancient Spirit Elixir",
"Age Defend" & "Oligo Skin Protect"
treatments. For more information please contact the Elixir Beauty Spa: +30 26610 88400 or email: reservations.ci@grecotel.com
(the discount is valid for early bird booking).
---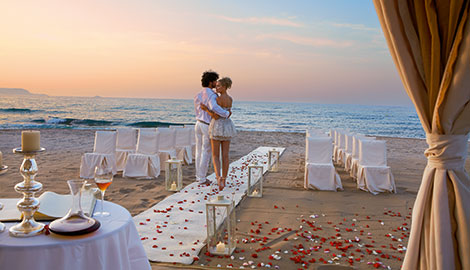 Your fantasy wedding is just a click away!

Download our planner tips, print out the checklist and start planning your dream day.
---
free
Rose Garden Honeymoon Package
For recently married couples (within 4 months of arrival at hotel), we offer the Free Rose Garden Honeymoon package. Couples who celebrate their wedding at the hotel will receive a 20% discount on the Honeymoon prices.
READ MORE
---
Spoil Yourselves

♥ Private transport: limousine, private yacht, speed boat, horse-drawn carriage
♥ Private chauffeur
♥ Floral décor – order a beautiful bouquet or arrangement for your loved one
♥ Extra room amenities and personalised selections (maxi bar, bathroom accessories etc.)
♥ Candles for ambience
♥ Pillow collection
♥ Design your own in room cellar – preferred wines
♥ Design your own reading library – books & magazines

---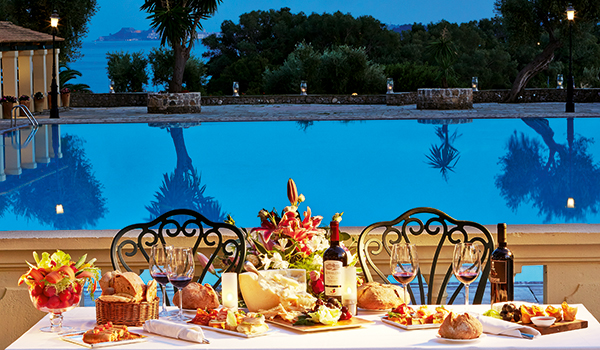 Dining & Parties
From a romantic candlelit dinner for two to a Greek wedding reception for hundreds, we pride ourselves on culinary creativity and customize your menu and drinks choices.
READ MORE
---
In-Villa Spa
Get into the holiday mood with a relaxing in-villa spa treatment on your arrival day! Imagine an outdoor massage by your pool to float away all the stress.
---